14TH OF JULY DINNER
14th of July menu 2022, with view on the fireworks
Departure 9pm / Return 11:00 pm (11:15pm)
On the occasion of the bank holidays of 14 July, Bus Toqué has reserved an exceptional evening for you with
the most beautiful view to admire the fireworks!
Discover our three special menus that will accompany this magical moment :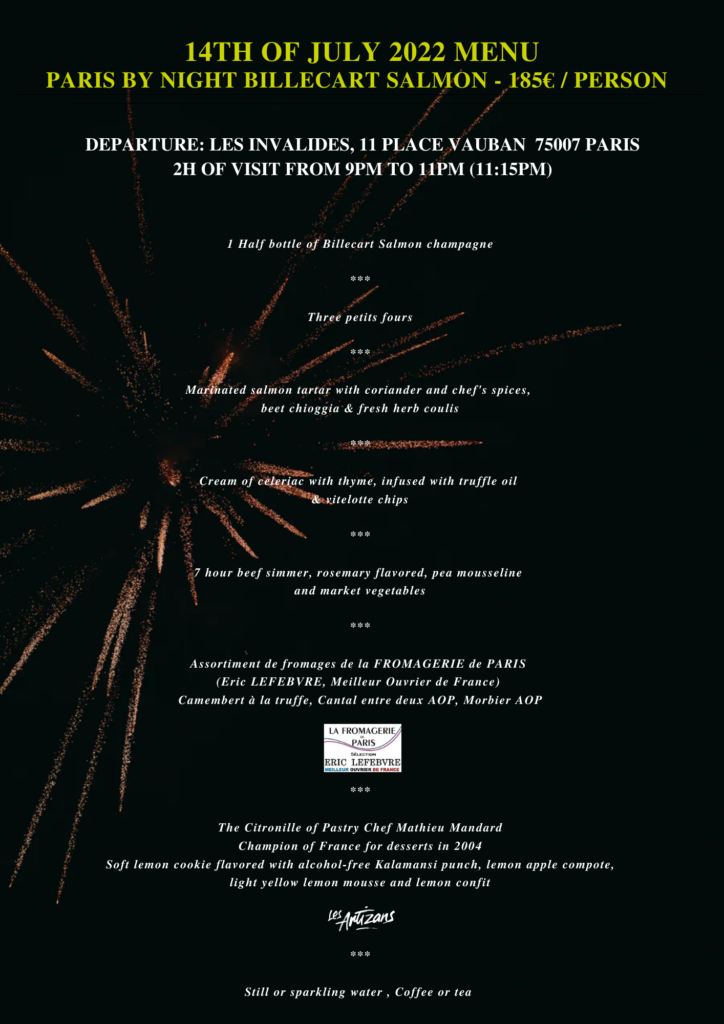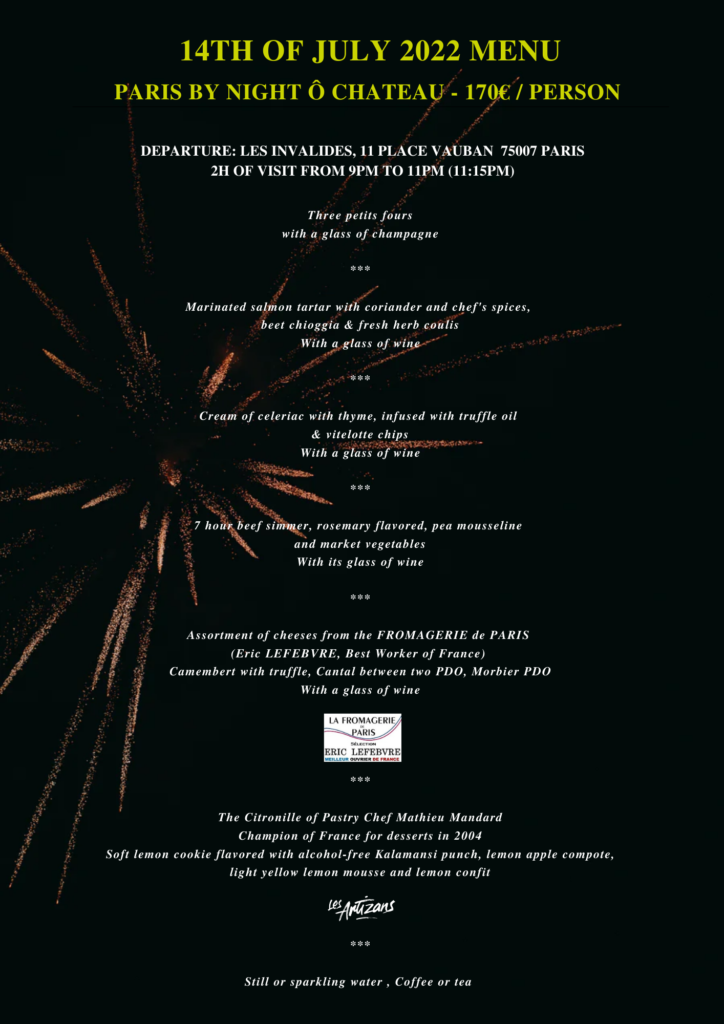 ** Unique menu – In order to offer you an unusual adventure with quality dishes while respecting hygiene and safety standards, technical constraints and approvals, Bus Toqué has chosen to create a unique menu.
Allergies, intolerances or other – please inform us when booking – Drinks not included.
Our partner O'Château / Les Caves du Louvre have selected wines to match each dish on your menu.
Wine tasting glasses and glass of champagne 10cl / Water 50cl
Place of departure and arrival + view of the fireworks: Les Invalides, 11 place Vauban 75007 Paris
Our sales team remains at your disposal for any reservation and information: contact@bustoque.fr / 06 21 40 20 41